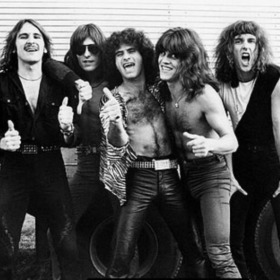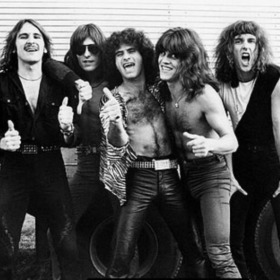 Krokus
Krokus are a hard rock and heavy metal band from Switzerland. They enjoyed great success in North America during the 1980s.
Krokus were founded in Solothurn in 1975 by bassist/keyboardist/percussionist (and original drummer, and then lead vocalist) Chris von Rohr and guitarist Tommy Kiefer. Former TEA vocalist Marc Storace joined the band as frontman in time for their Metal Rendez-vous album in 1979.
Krokus was formed in 1975 as a primarily progressive rock act. The group's original lead singer, Peter Richard left before the first album was recorded, leaving lead guitarist Tommy Kiefer to handle lead vocal duties for the band's self-titled debut album. However, Chris von Rohr, originally the drummer, switched to lead vocals for the follow-up record, remaining in this capacity into the late 1970s (along with playing keyboards and percussion), with several new members, originally from the band Montezuma, also joining the lineup. With this incarnation, Krokus became successful in Switzerland, touring throughout the country. After seeing AC/DC in concert in the late 1970s, they decided to change their musical direction and adopted a new sound which was heavily influenced by that band. Since von Rohr possessed limited vocal abilities and was not capable of hitting the third octave, the band decided to hire a new lead vocalist. Eventually, after trying out several other frontmen, Marc Storace, formerly of TEA and Eazy Money, was hired in 1979. With the new line-up in place, the band recorded and released the album Metal Rendez-vous in 1980, which was Krokus' first hit and brought the band international recognition.
Genres: International Rock, Heavy Metal, Hard Rock, Progressive Rock, Glam Rock, Glam Metal
Krokus albuns for download