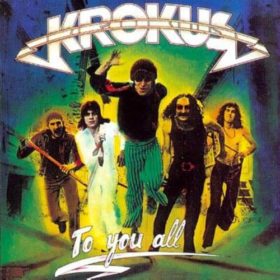 Krokus – To You All (1977)
Tracks
Description
Artist
To listen to a song, click the "Play" button.
Highway Song
To You All
Festival
Move It On
Mr. Greedy
Lonesome Rider
Protection
Trying Hard
Don't Stop Playing
Take It, Don't Leave It
To You All is the second album by the Swiss hard rock band Krokus, released in 1977. The line-up of Krokus changed radically from their debut album, incorporating members of the band Montezuma. It was the first album to feature the Krokus logo on the cover and their first video clip was shot for "Highway Song". To You All had limited success in Switzerland.
Krokus are a hard rock and heavy metal band from Switzerland. They enjoyed great success in North America during the 1980s.Krokus were founded in Solothurn in 1975 by bassist/keyboardist/percussionist (and original drummer, and then lead more...
Genres: Hard Rock, International Rock, Progressive Rock
Also download other albums from Krokus