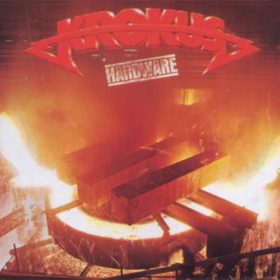 Krokus – Hardware (1981)
Tracks
Description
Artist
To listen to a song, click the "Play" button.
Celebration
Easy Rocker
Smelly Nelly
Mr. 69
She's Got Everything
Burning Bones
Rock City
Winning Man
Mad Racket
Hardware is the fifth album by the Swiss hard rock band Krokus. It did not match the success of their previous album, Metal Rendez-vous, going only Gold in Switzerland. However, the album entered the charts in the US, UK and other European countries.
UK-based company Rock Candy Records reissued the album on CD in 2014.
Krokus are a hard rock and heavy metal band from Switzerland. They enjoyed great success in North America during the 1980s.Krokus were founded in Solothurn in 1975 by bassist/keyboardist/percussionist (and original drummer, and then lead more...
Genres: Hard Rock, International Rock, Progressive Rock
Also download other albums from Krokus