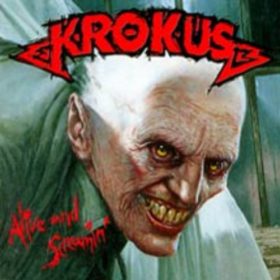 Krokus – Alive and Screamin' (1986)
Tracks
Description
Artist
To listen to a song, click the "Play" button.
Long Stick Goes Boom
Eat The Rich
Screaming In The Night
Hot Shot City
Midnite Maniac
Bedside Radio
Lay Me Down
Stayed Awake All Night
Headhunter
Alive and Screamin' is the first live album by the Swiss hard rock band Krokus, recorded on their tour of the United States and Canada in 1986.
Krokus are a hard rock and heavy metal band from Switzerland. They enjoyed great success in North America during the 1980s.Krokus were founded in Solothurn in 1975 by bassist/keyboardist/percussionist (and original drummer, and then lead more...
Genres: Glam Metal, Hard Rock, International Rock
Also download other albums from Krokus