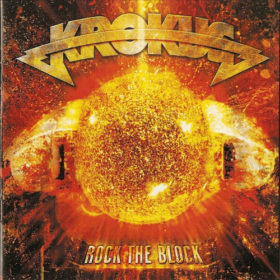 Krokus – Rock the Block (2003)
Tracks
Description
Artist
To listen to a song, click the "Play" button.
Mad World
Leading the Pack
I Want It All
Open Fire
One for All
Looking to America
Go My Way
Hot Shot
Raise Your Hands
Night of the Snakes
Throwing Her China
We'll Rise
Freedom
Rock the Block
Rock the Block is the fourteenth studio album by the Swiss hard rock band Krokus, released in 2003. The album peaked at No. 1 in the Swiss Album Chart and was certified Gold in Switzerland.
Krokus are a hard rock and heavy metal band from Switzerland. They enjoyed great success in North America during the 1980s.Krokus were founded in Solothurn in 1975 by bassist/keyboardist/percussionist (and original drummer, and then lead more...
Genres: Glam Metal, Hard Rock, International Rock
Also download other albums from Krokus