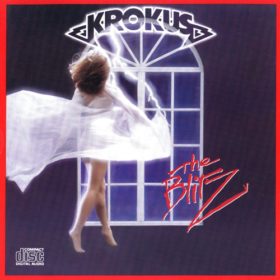 Krokus – The Blitz (1984)
Tracks
Description
Artist
To listen to a song, click the "Play" button.
Midnite Maniac
Out Of Control
Boys Nite Out
Our Love
Out To Lunch
Ballroom Blitz
Rock The Nation
Hot Stuff
Ready To Rock
The Blitz is the eighth studio album by the Swiss hard rock band Krokus, released in August 1984. It became a gold album in the United States. The band hit the Billboard Hot 100 with "Midnite Maniac"from that album and became the first Swiss act to do so. While preparing to record it, the group had tapped Patrick Mahassen to join the band on guitar, with Mark Kohler switching to bass. However, Mahassen would end up leaving the band before recording commenced, and the album was ultimately recorded as a quartet; Andy Tanas played bass on the subsequent tour.
UK-based company Rock Candy Records reissued the album on CD in 2014.
Krokus are a hard rock and heavy metal band from Switzerland. They enjoyed great success in North America during the 1980s.Krokus were founded in Solothurn in 1975 by bassist/keyboardist/percussionist (and original drummer, and then lead more...
Genres: Glam Metal, Hard Rock, International Rock
Also download other albums from Krokus