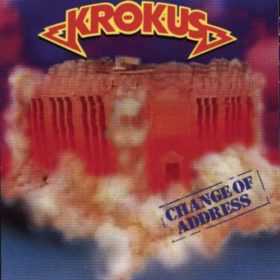 Krokus – Change of Address (1986)
Tracks
krokus Now (All through the night)
Other videos of this song:

Now

Mix - krokus Now (All through the night)

KROKUS - Live At Baloise Session

Krokus - Change of Address

Krokus - Screaming in the Night
About the Album
Change of Address is the ninth studio album by the Swiss hard rock band Krokus, and is largely seen to be their least successful. It has been described as "plainly one of the worst efforts"from Krokus, and the band's website claims that they and their musical style were put under too much pressure from their record company. Unsurprisingly, Krokus changed their record label for their next studio album, Heart Attack.
The album features drummer Jeff Klaven's former Cobra bandmate, Tommy Keiser, joining on bass, enabling Mark Kohler to return to his original position on rhythm guitar.
Andrew T of N.Y. metal band Blackout filled in for Kohler on select dates during this tour.
Genres: Glam Metal, Hard Rock, International Rock
Other Krokus discography albums for download