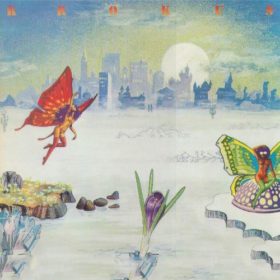 Krokus – Krokus (1976)
Tracks
Description
Artist
To listen to a song, click the "Play" button.
Majale
Angela, Part 1
Energy
Mostsaphin
No Way
Eventide Clockworks
Freak Dream
Jumpin' In
Insalata Mysta
Angela, Part 2
Just Like Everyday
Krokus (also known – by the band in particular – as First Album) is the self-titled first album by Swiss band Krokus. It was the only Krokus album to feature Hansi Droz and Remo Spadino. It is also the only Krokus album to show a progressive rock style. The album has become a collector's item since only 560 copies were ever pressed and it has never been made available since.
Krokus are a hard rock and heavy metal band from Switzerland. They enjoyed great success in North America during the 1980s.Krokus were founded in Solothurn in 1975 by bassist/keyboardist/percussionist (and original drummer, and then lead more...
Genres: Hard Rock, International Rock, Progressive Rock
Also download other albums from Krokus