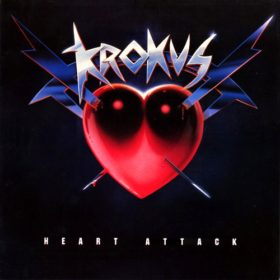 Krokus – Heart Attack (1988)
Tracks
Description
Artist
To listen to a song, click the "Play" button.
Everybody Rocks
Wild Love
Let It Go
Winning Man
Axx Attack
Rock N Roll Tonight
Flyin' High
Shoot Down The Night
Bad, Bad, Girl
Speed Up
Heart Attack is the tenth studio album by the Swiss hard rock band Krokus, and is described by the band as "the last attempt to keep the band together in a deep crisis". As well as being the band's first album on MCA Records, it saw the return of original Krokus founding member Chris von Rohr. The track "Rock 'n' Roll Tonight"was a live hit, and is still played by the band in concerts.
Krokus are a hard rock and heavy metal band from Switzerland. They enjoyed great success in North America during the 1980s.Krokus were founded in Solothurn in 1975 by bassist/keyboardist/percussionist (and original drummer, and then lead more...
Genres: Glam Metal, Hard Rock, International Rock
Also download other albums from Krokus