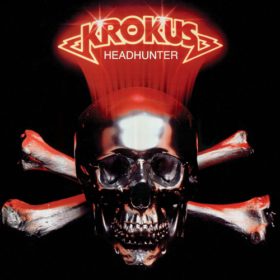 Krokus – Headhunter (1983)
Tracks
Description
Artist
To listen to a song, click the "Play" button.
Headhunter
Eat The Rich
Screaming In The Night
Ready To Burn
Night Wolf
Stayed Awake All Night
Stand And Be Counted
White Din
Russian Winter
Headhunter is the seventh studio album by the Swiss hard rock band Krokus, released in 1983. It achieved Gold status in the United States. The track "Screaming in the Night"was the band's biggest hit to date, and is still played on classic rock radio stations. Headhunter is the only Krokus album to feature Steve Pace on drums, and includes the Bachman–Turner Overdrive cover "Stayed Awake All Night".
UK-based company Rock Candy Records reissued the album on CD in 2014.
Krokus are a hard rock and heavy metal band from Switzerland. They enjoyed great success in North America during the 1980s.Krokus were founded in Solothurn in 1975 by bassist/keyboardist/percussionist (and original drummer, and then lead more...
Genres: Hard Rock, International Rock, Progressive Rock
Also download other albums from Krokus