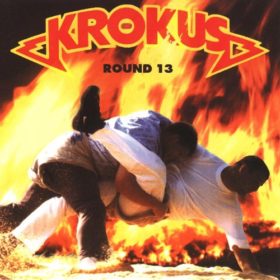 Krokus – Round 13 (1999)
Tracks
Description
Artist
To listen to a song, click the "Play" button.
Heya
Money Back
Break Free
Guitar Rules
Blood Comes Easy
Suck My Guitar
Gypsy Love
Whitchhunt
Backstabber
Wild Times
Round 13 is the thirteenth studio album by the Swiss hard rock band Krokus, and the one and only to feature Welsh vocalist Carl Sentance (also of Maltese descent), formerly of Persian Risk and the Geezer Butler Band. It includes a cover of "Heya"by J. J. Light (a.k.a. Jim Stallings from Sir Douglas Quintet). The album was mixed by Tony Platt.
Krokus are a hard rock and heavy metal band from Switzerland. They enjoyed great success in North America during the 1980s.Krokus were founded in Solothurn in 1975 by bassist/keyboardist/percussionist (and original drummer, and then lead more...
Genres: Glam Metal, Hard Rock, International Rock
Also download other albums from Krokus