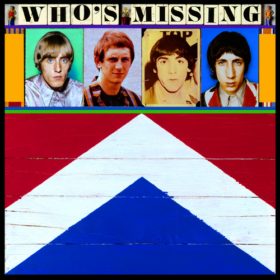 The Who – Who's Missing (1985)
Tracks
Description
Artist
To listen to a song, click the "Play" button.
Shout And Shimmy
Leaving Here
Anytime You Want Me
Lubie (Come Back Home)
Barbara Ann
I'm A Boy (1st Version)
Mary-Anne With The Shaky Hands (Original Version)
Heaven And Hell
Here For More
I Don't Even Know Myself
When I Was A Boy
Bargain (Live)
Who's Missing is a compilation of rare and previously unreleased songs by The Who. Its second part Two's Missing was released on 11 April 1987.
The CD was reissued in Japan on 24 December 2011 with additional bonus tracks drawn from the Japanese only bonus disc for Then and Now, as a 2-CD set together with Two's Missing. The album was remastered by Jon Astley from the original analog master tapes.
Reviewing for AllMusic critic Richie Unterberger wrote of the album: "Some of these [songs] are really good: the raucous 1965 cover of James Brown's 'Shout and Shimmy,' 'Heaven and Hell' (one of John Entwistle's better tunes), the 45 version of 'Mary Anne with the Shaky Hand,' the obscure Roger Daltrey tune 'Here for More.' Other cuts are pretty peripheral, like the '65 R&B version of 'Lubie (Come Back Home),' or the live version of 'Bargain.'"
The Who are an English rock band that formed in 1964. Their classic line-up consisted of lead singer Roger Daltrey, guitarist and singer Pete Townshend, bass guitarist John Entwistle, and drummer Keith Moon. They are considered one of the most more...
Genres: Hard Rock, International Rock
Also download other albums from The Who