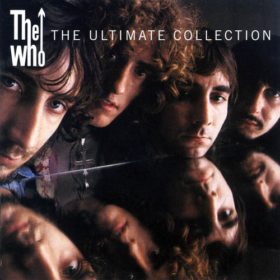 The Who – The Ultimate Collection (2002)
Tracks
The Who - I Can't Explain
Other videos of this song:

I Can't Explain-The Who (with lyrics)

"I Can't Explain" - Live at the Royal Albert Hall

THE WHO,CAN'T EXPLAIN,ANYWAY,ANYHOW,ANYWHERE 1965: TONYS 60S MOD

The Who (1) I Can't Explain (Live at Kilburn 1977)

The Who - I Can't Explain - 7/7/1970 - Tanglewood (Official)
2
Anyway, Anyhow, Anywhere
18
Summertime Blues (Live)
23
Won't Get Fooled Again
About the Album
The Ultimate Collection is a 2002 two-disc greatest hits set by The Who with both singles and top hits from albums, all of which have been remastered. The compilation was released by Polydor Records internationally and on MCA Records in the U.S. The first 150,000 copies added a third disk with rare tracks and music videos. The album debuted on the Billboard 200 album chart on 29 June 2002, at No. 31 and hit No. 17 on the British charts. It was certified gold by the RIAA on 15 July 2002 and platinum on 13 March 2008.
Genres: Hard Rock, International Rock
Other The Who discography albums for download