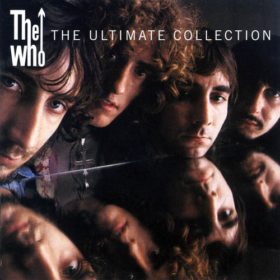 The Who – The Ultimate Collection (2002)
Tracks
Description
Artist
To listen to a song, click the "Play" button.
I Can't Explain
Anyway, Anyhow, Anywhere
My Generation
The Kids Are Alright
A Legal Matter
Substitute
I'm A Boy
Boris The Spider
Happy Jack
Pictures Of Lilly
I Can See For Miles
Call Me Lightning
Magic Bus
Pinball Wizard
I'm Free
See Me Feel Me
The Seeker
Summertime Blues (Live)
My Wife
Baba O'Riley
Bargain
Behind Blue Eyes
Won't Get Fooled Again
Let's See Action
Pure And Easy
Join Together
Long Live Rock
The Real Me
5:15
Love Reign O'er Me
Squeeze Box
Who Are You
Had Enough
Sister Disco
You Better You Bet
Don't Let Go The Coat
The Quiet One
Another Tricky Day
Athena
Eminence Front
The Ultimate Collection is a 2002 two-disc greatest hits set by The Who with both singles and top hits from albums, all of which have been remastered. The compilation was released by Polydor Records internationally and on MCA Records in the U.S. The first 150,000 copies added a third disk with rare tracks and music videos. The album debuted on the Billboard 200 album chart on 29 June 2002, at No. 31 and hit No. 17 on the British charts. It was certified gold by the RIAA on 15 July 2002 and platinum on 13 March 2008.
The Who are an English rock band that formed in 1964. Their classic line-up consisted of lead singer Roger Daltrey, guitarist and singer Pete Townshend, bass guitarist John Entwistle, and drummer Keith Moon. They are considered one of the most more...
Genres: Hard Rock, International Rock
Also download other albums from The Who