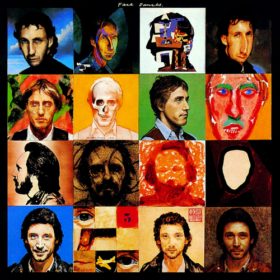 The Who – Face Dances (1981)
Tracks
The Who - You Better You Bet (Album Version Video)
Other videos of this song:

The Who - You Better You Bet (Promo Video)

The Who - You Better You Bet (HQ)

The Who - You Better You Bet - Live In Hyde Park, London / 2015

The Who - You Better You Bet [Full Length Version]

The Who - You Better You Bet (Atlanta 1989)
6
How Can You Do It Alone
About the Album
Face Dances is the ninth studio album by the English rock band The Who. It was released in 1981 on Warner Bros. Records in the United States (it was the band's first release on that label) and on Polydor Records in the United Kingdom. It was one of two Who studio albums with drummer Kenney Jones, who joined the band after Keith Moon's death three years earlier.
Despite mixed reviews from Rolling Stone and other critics, Roger Daltrey went on record saying he liked this album in a 1994 interview.
The album peaked at #4 on the US Billboard album charts and #2 on the UK album charts.
The album cover features paintings of the members by many British painters, who were commissioned by Peter Blake, designer of the cover of The Beatles' Sgt. Pepper's Lonely Hearts Club Band album. Artists include Tom Phillips, Richard Hamilton, Allen Jones, David Hockney, Clive Barker, R. B. Kitaj, Howard Hodgkin, Patrick Caulfield, and Blake himself.
In 1992, Sincer Records re-released the album on CD. It only held the songs from the original LP.
In 1997, the album was re-mixed, remastered and re-released by MCA Records with three outtakes as well as two live tracks. The live track "How Can You Do It Alone"is an edited version of the live performance.
"You Better You Bet"was the first single from the album; its music video was one of the first music videos aired on MTV in 1981, and was the first to be repeated on the channel.
Genres: Hard Rock, International Rock
Other The Who discography albums for download