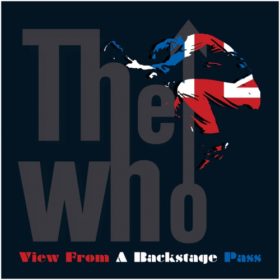 The Who – View from a Backstage Pass (2007)
Tracks
Description
Artist
To listen to a song, click the "Play" button.
Fortune Teller
Happy Jack
I'm a Boy
A Quick One
Magic Bus
I Can't Explain
Substitute
My Wife
Behind Blue Eyes
Bargain
Baby Don't You Do It
The Punk and the Godfather
5:15
Won't Get Fooled Again
Young Man Blues
Tattoo
Boris the Spider
Naked Eye / Let's See Action / My Generation Blues
Squeeze Box
Dreaming from the Waist
Fiddle About
Pinball Wizard
I'm Free
Tommy's Holiday Camp
We're Not Gonna Take It
See Me, Feel Me
View from a Backstage Pass is a live compilation by The Who. This double album was released on 5 November 2007, available only to new subscribers of The Who.com
The Who are an English rock band that formed in 1964. Their classic line-up consisted of lead singer Roger Daltrey, guitarist and singer Pete Townshend, bass guitarist John Entwistle, and drummer Keith Moon. They are considered one of the most more...
Genres: Hard Rock, International Rock
Also download other albums from The Who