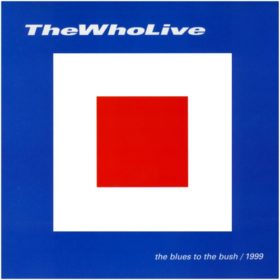 The Who – The Blues To The Bush (2000)
Tracks
Description
Artist
To listen to a song, click the "Play" button.
I Can't Explain
Substitute
Anyway, Anyhow, Anywhere
Pinball Wizard
My Wife
Baba O'Riley
Pure And Easy
You BetterYou Bet
I'm A Boy
Getting In Tune
The Real Me
Behind Blue Eyes
Magic Bus
Boris The Spider
After The Fire
Who Are You
5.15
Won't Get Fooled Again
The Kids Are Alright
My Generation
Blues to the Bush is a live album by The Who recorded at the House of Blues in Chicago on 12 and 13 November 1999, and at the Empire Theatre, Shepherd's Bush on 22 and 23 December 1999. It was sold exclusively from the now defunct MusicMaker.com, though it can still be found on torrent sites and second hand markets such as EBay.
The Who are an English rock band that formed in 1964. Their classic line-up consisted of lead singer Roger Daltrey, guitarist and singer Pete Townshend, bass guitarist John Entwistle, and drummer Keith Moon. They are considered one of the most more...
Genres: Hard Rock, International Rock
Also download other albums from The Who