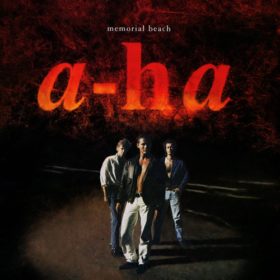 A-ha – Memorial Beach (1993)
Tracks
Description
Artist
To listen to a song, click the "Play" button.
Dark Is The Night For All
Move To Memphis
Cold As Stone
Angel In The Snow
Locust
Lie Down In Darkness
How Sweet It Was
Lamb To The Slaughter
Between Your Mama And Yourself
Memorial Beach
Memorial Beach is the fifth album by the Norwegian band A-ha, released in 1993. The album was recorded primarily at Prince's Paisley Park studios outside Minneapolis in the U.S. Memorial Beach featured three UK Top 50 singles for the band, "Move to Memphis"(released as a single in 1991, almost two years before the album), "Dark is the Night"and "Angel in the Snow". While the album did not chart on the U.S. Billboard 200 and would be the band's last to be released there, the single "Dark Is the Night"peaked at #11 on the Billboard Bubbling Under Hot 100 Singles chart, their last U.S. charting to date. Q magazine listed the album as one of the 50 best albums of 1993: "If ever a band deserved reappraisal on the back of an album then it was a-ha!"
"Angel in the Snow"was written by Pål Waaktaar for his bride, Lauren, as a wedding gift. Recording the album was, according to Morten Harket, "A rather dark and heavy period for the band", although Magne Furuholmen has said, "I dig Memorial Beach, and 'Dark is the Night for All' is the high point, the best thing on the disc."
JD and Jevetta Steele from the American gospel group The Steeles contribute backing vocals on the songs "Move to Memphis"and "Lie Down in Darkness". French actress Béatrice Dalle appears in the music video for the song "Move to Memphis".
Some lyrics from "Locust"were reused on the 2004 Savoy single "Whalebone".
A-ha is a Norwegian band formed in Oslo in 1982. Founded by Morten Harket (vocals, guitars), Magne Furuholmen (keyboards, guitars) and Paul Waaktaar-Savoy (guitars), the band rose to fame during the mid-1980s after being discovered by musician and more...
Genres: International Rock, New Wave, Pop Rock
Also download other albums from A-ha