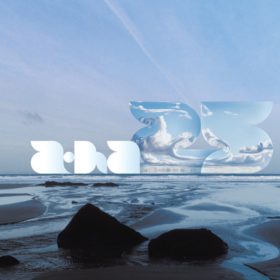 A-ha – 25 (2010)
Tracks
a-ha - Take On Me (Official 4K Music Video)
Other videos of this song:

Mix - a-ha - Take On Me (Official 4K Music Video)

a-ha - Take On Me (Live From MTV Unplugged)

a-ha - Take On Me (Dimitri Vegas & Like Mike vs Ummet Ozcan Remix)

a-ha Take on Me Lyrics

Take On Me (Symphonic Version)
3
The Sun Always Shines On T.V.
4
Train Of Thought (Remix)
5
Hunting High And Low (Remix)
10
Manhattan Skyline (Edit Version)
14
There's Never A Forever Thing
15
You Are The One (Remix)
16
The Blood That Moves The Body (Two-Time Gun Remix)
20
I Call Your Name [Special DJ Edit]
21
Move To Memphis (Single Version)
22
Dark Is The Night For All
23
Cold As Stone (Re-Mix)
24
Angel In The Snow (Edit)
25
Shapes That Go Together
27
Minor Earth Major Sky (Niven's Radio Edit)
28
The Sun Never Shone That Day (Radio Edit)
32
Did Anyone Approach You?
35
Cosy Prisons (Radio Mix)
37
Nothing Is Keeping You Here (Single Remix)
38
Shadowside (Single Edit)
39
Butterfly, Butterfly (The Last Hurrah)
About the Album
25 is a greatest hits album by Norwegian band A-ha. It was released in Norway on 19 July 2010, in Germany and central Europe on 6 August, and in the United Kingdom and other parts of Europe on 4 October. 25 includes all 33 of the band's singles (excluding the promo singles "I Wish I Cared", "Birthright", "Waiting for Her", "Lie Down in Darkness", "Maybe, Maybe"and "Love Is Reason", as well as the original 1988 single "The Blood That Moves the Body"and the 2003 live version of "The Sun Always Shines on T.V."), along with five album tracks and the B-side "Cold as Stone"(remix).
The album includes A-ha's final single "Butterfly, Butterfly (The Last Hurrah)"which had the world premiere on 14 June 2010 and was made available as a digital download on 9 July. The Japanese version features a different track list, with three tracks chosen by the Japanese public. This compilation is far more comprehensive than either of the two previous compilations (Headlines and Deadlines – The Hits of A-ha and The Definitive Singles Collection 1984–2004).
Genres: International Rock, Pop Rock, Synthpop
Other A-ha discography albums for download