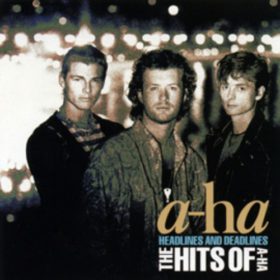 A-ha – Headlines and Deadlines: The Hits of A-ha (1991)
Tracks
Description
Artist
To listen to a song, click the "Play" button.
Take On Me
Cry Wolf
Touchy!
You Are The One (Remix)
Manhattan Skyline
The Blood That Moves The Body
Early Morning
Hunting High And Low (Remix)
Move To Memphis
I've Been Losing You
The Living Daylights
Crying In The Rain
I Call Your Name
Stay On These Roads
Train Of Thought (Remix)
The Sun Always Shines On TV
Headlines and Deadlines: The Hits of A-ha is a greatest hits compilation album by Norwegian new wave band a-ha, released in 1991 by Warner Bros. Records. The album reached #12 in the UK Albums Chart. It was re-released in 1998. The new song "Move to Memphis"is featured on this album, and was released as a single in 1991. "Move to Memphis"was later re-recorded for their fifth studio album, Memorial Beach. The DVD of the same name also includes 18 videos.
A-ha is a Norwegian band formed in Oslo in 1982. Founded by Morten Harket (vocals, guitars), Magne Furuholmen (keyboards, guitars) and Paul Waaktaar-Savoy (guitars), the band rose to fame during the mid-1980s after being discovered by musician and more...
Genres: International Rock, New Wave, Synthpop
Also download other albums from A-ha