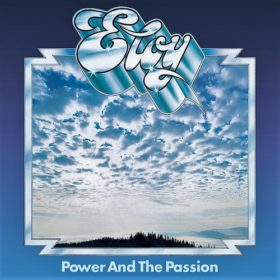 Eloy – Power and the Passion (1975)
Tracks
Description
Artist
To listen to a song, click the "Play" button.
Introduction
Journey Into 1358
Love Over Six Centuries
Mutiny
Imprisonment
Daylight
Thoughts Of Home
The Zany Magician
Back Into The Present
The Bells Of Notre Dame
Power and the Passion is the fourth studio album by the German progressive rock band Eloy, released in 1975. The story follows Jamie, the son of a scientist, who absorbs a "time eroding"drug and finds himself in Paris, in the year 1358. He meets Jeanne, whom he introduces to marijuana. After time spent in jail following a peasants' mutiny against their landlord, Jamie finds a eccentric magician that sends him back to his own time frame.
Eloy is a German progressive rock band, whose musical style includes symphonic and space rock, the latter tendency being more prevalent on earlier albums. Despite their nationality and time period, the band is not generally considered krautrock more...
Genres: International Rock, Progressive Rock
Also download other albums from Eloy