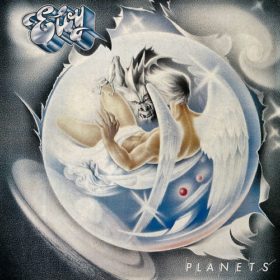 Eloy – Planets (1981)
Tracks
Description
Artist
To listen to a song, click the "Play" button.
Introduction
On The Verge Of Darkening Lights
Point of No Return
Mysterious Monolith
Queen Of The Night
At the Gates of Dawn
Sphinx
Carried By Cosmic Winds
Planets is the tenth album by Eloy, released in 1981. It was the last album with the drummer and percussionist Jim McGillivray. It was the first Eloy album to be issued in the UK, through the Wolverhampton-based Heavy Metal Worldwide label, with alternative artwork by Rodney Matthews.
Eloy is a German progressive rock band, whose musical style includes symphonic and space rock, the latter tendency being more prevalent on earlier albums. Despite their nationality and time period, the band is not generally considered krautrock more...
Genres: International Rock, Progressive Rock
Also download other albums from Eloy