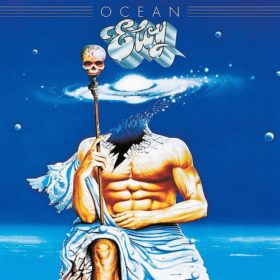 Eloy – Ocean (1977)
Tracks
Description
Artist
To listen to a song, click the "Play" button.
Poseidon's Creation
Incarnation of the Logos
Decay of the Logos
Atlantis' Agony at June 5th - 8498, 13 P.M. Gregorian Earthtime
Ocean is the sixth album released by the German progressive rock band Eloy. It was released in 1977 and is considered by many their finest album, a classic of the genre in Germany. It sold 200,000 copies, doing better than Genesis or Queen on the German charts.
Eloy is a German progressive rock band, whose musical style includes symphonic and space rock, the latter tendency being more prevalent on earlier albums. Despite their nationality and time period, the band is not generally considered krautrock more...
Genres: International Rock, Progressive Rock
Also download other albums from Eloy