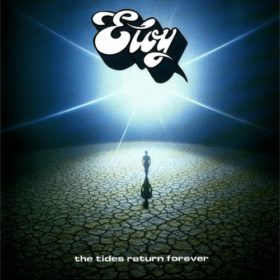 Eloy – The Tides Return Forever (1994)
Tracks
Description
Artist
To listen to a song, click the "Play" button.
The Day of Crimson Skies
Fatal Illusions
Childhood Memories
generation of innocence
The Tides Return Forever
The Last In Line
Company Of Angels
The Tides Return Forever is the sixteenth album by the German progressive rock band Eloy, released in 1994. As of this album, Klaus-Peter Matziol returned as a full member of the band.
Eloy is a German progressive rock band, whose musical style includes symphonic and space rock, the latter tendency being more prevalent on earlier albums. Despite their nationality and time period, the band is not generally considered krautrock more...
Genres: International Rock, Progressive Rock
Also download other albums from Eloy