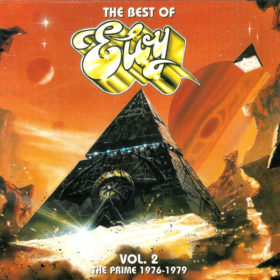 Eloy – The Best of Eloy Vol. 2 – The Prime 1976-1979 (1996)
Tracks
Description
Artist
To listen to a song, click the "Play" button.
Awakening
Between The Times
The Sun-Song
The Midnight-Fight / The Victory Of Mental Force
Decay Of The Logos
Astral Entrance
Master Of Sensation
The Apocalypse
Silent Cries Divide The Nights
The Vision - Burning
Force Majeure
No description has been added yet...
Eloy is a German progressive rock band, whose musical style includes symphonic and space rock, the latter tendency being more prevalent on earlier albums. Despite their nationality and time period, the band is not generally considered krautrock more...
Genres: International Rock, Progressive Rock
Also download other albums from Eloy