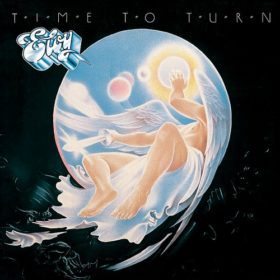 Eloy – Time to Turn (1982)
Tracks
Description
Artist
To listen to a song, click the "Play" button.
Through A Somber Galaxy
Behind The Walls Of Imagination
Time To Turn
Magic Mirrors
End Of An Odyssey
The Flash
Say, Is It Really True
Time to Turn is the eleventh studio album by German progressive rock band Eloy, released in 1982. On the UK release the track 'Magic Mirrors' was replaced by 'Illuminations', originally released on the 1980 album Colours. The UK issue, on the Heavy Metal World-wide label, featured different artwork by noted fantasy illustrator Rodney Matthews.
It is the first album since Power and the Passion to feature drummer Fritz Randow.
Eloy is a German progressive rock band, whose musical style includes symphonic and space rock, the latter tendency being more prevalent on earlier albums. Despite their nationality and time period, the band is not generally considered krautrock more...
Genres: International Rock, Progressive Rock
Also download other albums from Eloy