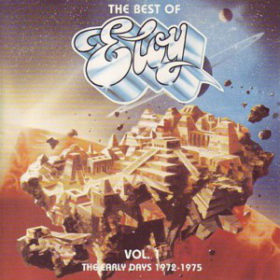 Eloy – The Best of Eloy Vol. 1 – The Early Days 1972-1975 (1994)
Tracks
Description
Artist
To listen to a song, click the "Play" button.
Inside
Future City
The Light From Deep Darkness
Castle In The Air
Madhouse
Love Over Six Centuries
Mutiny
The Bells Of Notre Dame
No description has been added yet...
Eloy is a German progressive rock band, whose musical style includes symphonic and space rock, the latter tendency being more prevalent on earlier albums. Despite their nationality and time period, the band is not generally considered krautrock more...
Genres: International Rock, Progressive Rock
Also download other albums from Eloy