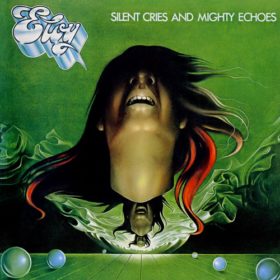 Eloy – Silent Cries and Mighty Echoes (1979)
Tracks
Description
Artist
To listen to a song, click the "Play" button.
Astral Entrance / Master Of Sensation (Medley)
The Apocalypse
Pilot To Paradise
De Labore Solis
Mighty Echoes
Silent Cries and Mighty Echoes is the eighth album by German progressive rock band Eloy, being released 1979. It is the third and last studio album with the line-up of Frank Bornemann, Detlev Schmidtchen, Klaus-Peter Matziol and Jürgen Rosenthal.
Eloy is a German progressive rock band, whose musical style includes symphonic and space rock, the latter tendency being more prevalent on earlier albums. Despite their nationality and time period, the band is not generally considered krautrock more...
Genres: International Rock, Progressive Rock
Also download other albums from Eloy