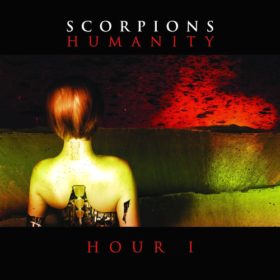 Scorpions – Humanity: Hour I (2007)
Tracks
Other videos of this song:

Scorpions - Hour 1, Coming Home, Bad Boys Running Wild (Amazonia Part 1)

Hour I

Scorpions - Humanity: Hour 1 (album)

Mix - Scorpions- Hour I

Scorpions - Wind Of Change | 1 Hour Loop
5
You're Lovin' Me To Death
7
Love Will Keep Us Alive
About the Album
Humanity: Hour I is the sixteenth studio album by German hard rock band Scorpions, which was released in Europe on 14 May 2007 and in the United States and Canada on 28 August 2007. Humanity: Hour 1 is a concept album based on a loose storyline by Desmond Child and futurist Liam Carl, which predicts a world torn apart by a civil war between humans and robots. This apocalyptic nightmare serves as a warning shot to all humanity, whose only hope of survival is to reclaim our humanity.
The album was produced by James Michael and Desmond Child, who also provide backing vocals. The song "Humanity"was performed for the first time by Scorpions on 24 March 2007 in Brussels, Belgium and released as the first single from the album.
Also of note is the band's logo on the album's cover: the text font is similar to their first two albums, as opposed to the band's more famous logo. This marks only the third time in the band's career (and the first time in 33 years) the less familiar font has been used. However, if one looks closely, their more familiar logo can be seen on the back of the neck of the gynoid.
The opening track "Hour I"has been used as the intro of the NHL's Minnesota Wild since the 2007–08 season.
Genres: Hard Rock, Heavy Metal, International Rock
Other Scorpions discography albums for download