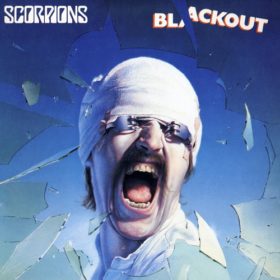 Scorpions – Blackout (1982)
Tracks
Scorpions- Blackout (Remastered 2001)
Other videos of this song:

Scorpions - Blackout (Album) 1982

Blackout (2015 Remaster)

Scorpions - Blackout (Moscow Music Peace Festival 1989)

S̲corpions̲ – Blacko̲u̲t̲ (Full Album) 1982

Scorpions - Blackout Live @ Wacken Open Air 2012 - HD
9
When Smoke Is Going Down
About the Album
Blackout is the eighth studio album by German rock band Scorpions, released in 1982 on EMI Records Germany and Mercury Records.
After losing his voice during the writing of the album, lead singer Klaus Meine had to undergo surgery on his vocal cords and it was uncertain whether he would be able to record it. Demos of the material were recorded with singer Don Dokken as lead singer; however none of those recordings are featured on the album and Dokken is only credited with and can be heard on backing vocals on the album.
In Kerrang! issue 12, dated 25 March – 7 April 1982, Rudolf Schenker said that he could not choose between his guitar solos on "China White", so the US and European releases differed in this small detail.
A self-portrait of artist Gottfried Helnwein is featured on the cover of the album. Rudolf Schenker portrays this character in the "No One Like You"music video.
The RIAA certified Blackout Gold on 24 June 1982 and Platinum on 8 March 1984.
"China White"was used as entrance music for the professional wrestling tag team The Skyscrapers in World Championship Wrestling.
Genres: Hard Rock, Heavy Metal, International Rock
Other Scorpions discography albums for download