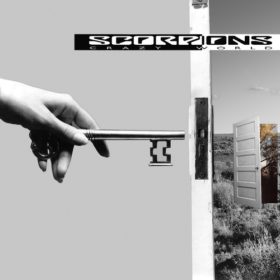 Scorpions – Crazy World (1990)
Tracks
Scorpions - Tease Me Please Me (Official Music Video)
Other videos of this song:

Scorpions - Tease Me Please Me - HQ Audio

Scorpions - Tease Me Please Me 《Lyrics》

Scorpions - acoustica - tease me please me

Scorpions - Tease Me Please Me Live @ Wacken Open Air 2012 - HD

Scorpions - Tease Me, Please Me [HD - Lyrics in description]
3
To Be With You In Heaven
About the Album
Crazy World is the eleventh studio album by German hard rock band Scorpions, released on 6 November 1990. The album peaked at No. 21 on the Billboard 200 chart for albums in 1991. That same year, the song "Wind of Change"reached No. 4 on the Billboard Hot 100 and "Send Me an Angel"reached No. 44 on the same chart. Crazy World was the last album to feature bassist Francis Buchholz, and by that extent, the last to feature the band's classic lineup. It also has the only Scorpions track to credit Buchholz, "Kicks After Six". This album was the band's first album in a decade and a half to not be produced by Dieter Dierks and is widely considered to be the last "classic"Scorpions album. In the UK, it remains the only Scorpions album to attain Silver certification (60,000 units sold) by the British Phonographic Industry, achieving this in November 1991. In the United States, it is the band's second best-selling album to 1984's Love at First Sting, and their last one to be certified at least gold by the RIAA.
"Hit Between the Eyes"was played during the ending credits of the 1992 film Freejack.
"Send Me an Angel"was played at the closing scene in the 2004 Cold Case episode "Who's Your Daddy.""Wind of Change"was also used during the 2009 film Gentlemen Broncos and towards the end of the 2014 film The Interview.
Genres: Hard Rock, Heavy Metal, International Rock
Other Scorpions discography albums for download