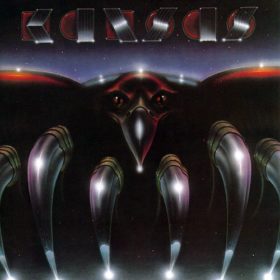 Kansas – Song for America (1975)
Tracks
Description
Artist
To listen to a song, click the "Play" button.
Down The Road
Song For America
Lamplight Symphony
Lonely Street
The Devil Game
Incomudro - Hymn To The Atman
Song for America is the second studio album by American progressive rock band Kansas, released in 1975. The album was reissued in remastered format on CD in 2004. The 10-minute title track was edited down to three minutes for release as a single. The 45 R.P.M. edit resurfaced 29 years later as a bonus track on the remastered release, which provided improved sound as well as expanded liner notes, rare photos, and a live version of "Down the Road".
A new version of the album, Playlist: Song for America, was released with "Magnum Opus"from Leftoverture (1976) instead of "The Devil Game"on the new album.
Kansas is an American rock band that became popular in the 1970s initially on album-oriented rock charts and later with hit singles such as "Carry On Wayward Son" and "Dust in the Wind". The band has produced nine gold albums, three multi-platinum more...
Genres: Hard Rock, International Rock, Progressive Rock
Also download other albums from Kansas