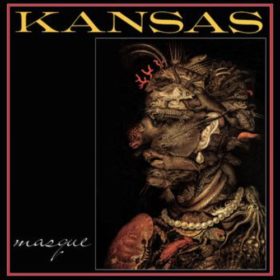 Kansas – Masque (1975)
Tracks
Description
Artist
To listen to a song, click the "Play" button.
It Takes A Woman's Love (To Make A Man)
Two Cents Worth
Icarus • Borne On Wings Of Steel
All The World
Child Of Innocence
It's You
Mysteries And Mayhem
The Pinnacle
Masque is the third studio album by American progressive rock band Kansas. The album was released in October 1975 and was reissued in remastered format on CD in 2001. The album was again remastered and reissued on vinyl in 2014. The opening track, "It Takes a Woman's Love (To Make a Man)", was remixed for release as a single, but failed to gain attention. The remix included additional guest vocals and contains segments far different from the album version.
Kansas is an American rock band that became popular in the 1970s initially on album-oriented rock charts and later with hit singles such as "Carry On Wayward Son" and "Dust in the Wind". The band has produced nine gold albums, three multi-platinum more...
Genres: Hard Rock, International Rock, Progressive Rock
Also download other albums from Kansas