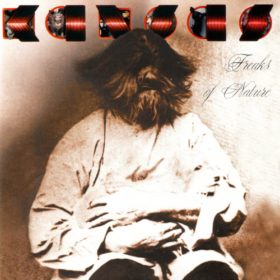 Kansas – Freaks of Nature (1995)
Tracks
Other videos of this song:

Kansas - I Can Fly - Paradox - Duquoin State Fair -

Mix - Kansas - I Can Fly

I Can Fly

Kansas I Can Fly

Kansas - I Can Fly
About the Album
Freaks of Nature is the twelfth studio album by American rock band Kansas, released in 1995. Two edited singles were issued but did not chart, nor did the album itself, making it the only Kansas official studio album not to appear on any Billboard chart. The album was recorded in Trinidad.
Freaks of Nature marks the first time since 1977 that a Kansas studio album was produced by Jeff Glixman, who produced their albums Song for America, Masque, Leftoverture, and Point of Know Return. It was also the first Kansas studio album since Vinyl Confessions in 1982 to have violin as part of the band.
Genres: Arena Rock, Hard Rock, International Rock
Other Kansas discography albums for download