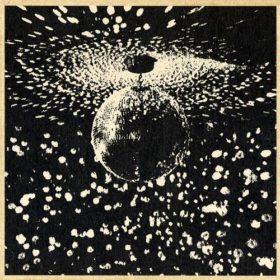 Neil Young – Mirror Ball (1995)
Tracks
Other videos of this song:

Neil Young - Song X (Salzburg, 1995)

Song X

Mix - Neil Young - Song X

Neil Young Greatest Hits 2018 - Top Best Song Of Neil Young

Neil Young - Harvest Moon (Official Music Video)
7
What Happened Yesterday
About the Album
Mirror Ball is the 21st studio album by Canadian musician Neil Young, and features members of Pearl Jam. It was released on June 27, 1995 through Reprise Records. The album has been certified gold by the RIAA in the United States.
The album's recording sessions took place in January 1995 and February 1995 at Bad Animals Studio in Seattle, Washington. The album was produced by Brendan O'Brien, who had previously worked on Pearl Jam's 1993 album, Vs., and 1994 album, Vitalogy.
Neil Young joined Pearl Jam in the studio in Seattle in January 1995, eleven days after performing with the band at an abortion-rights benefit in Washington, D.C. The album was recorded in four days' studio time (January 26, January 27, February 7, and February 10). Young took the approach of recording the songs live in the studio. Young brought "Song X", "Act of Love", and five other songs into the studio to record for the first session in January. For the second session in February, he brought in two more songs. Young also wrote two new songs during the February recording sessions, and one song from the January sessions was re-recorded. Young said that all of the songs, with the exception of "Song X"and "Act of Love", were written in the four-day time period in which the album was recorded.
Young said he traveled to Seattle to record the record for a "challenge." He said, "Recording Mirror Ball was like audio vérité, just a snapshot of what's happening. Sometimes I didn't know who was playing. I was just conscious of this big smouldering mass of sound." Young called Pearl Jam drummer Jack Irons "unbelievable." He stated that he "played his ass off on every take at every session,"and added, "I can't say enough good things about him." Pearl Jam vocalist Eddie Vedder was not around much for the recording sessions. Vedder explained that he was "in the midst of a pretty intense stalker problem,"adding that "leaving the house wasn't the easiest thing to do." Vedder would refer to the issue in the song "Lukin"from Pearl Jam's 1996 album, No Code. Pearl Jam guitarist Stone Gossard said that Mirror Ball "came at a time when we needed it, that Neil thought we were a band that would be good to make a record with. He probably felt sorry for us. He made it all right for us to be who we were. He's not taking his career so seriously that he can't take chances. Suddenly, our band seemed too serious."
Genres: Alternative Rock, Grunge, International Rock
About the Artist/Band

Neil Percival Young, (born November 12, 1945), is a Canadian singer-songwriter, musician, producer, director and screenwriter. After embarking on a music career in the 1960s, he moved to Los Angeles, where he formed Buffalo Springfield with Stephen more...
Other Neil Young discography albums for download