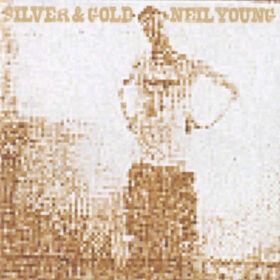 Neil Young – Silver & Gold (2000)
Tracks
Description
Artist
To listen to a song, click the "Play" button.
Good To See You
Silver & Gold
Daddy Went Walkin'
Buffalo Springfield Again
The Great Divide
Horseshoe Man
Red Sun
Distant Camera
Razor Love
Without Rings
Silver & Gold is the 23rd studio album by Canadian musician Neil Young, released on April 25, 2000. Many of these songs were written in the late 1990s, though the title track was written in 1981; by his own estimation, he had been trying to get "the take"on this song for around ten years.
The album was a nominee for Roots & Traditional Album of the Year – Solo at the 2001 Juno Awards. The album art is a photo taken by Neil's daughter Amber with the Game Boy Camera.
The U.S. release uses HDCD encoding.
Neil Percival Young, (born November 12, 1945), is a Canadian singer-songwriter, musician, producer, director and screenwriter. After embarking on a music career in the 1960s, he moved to Los Angeles, where he formed Buffalo Springfield with Stephen more...
Genres: Country Rock, Folk Rock, International Rock
Also download other albums from Neil Young