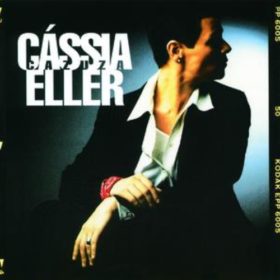 Cássia Eller – Veneno AntiMonotonia (1997)
Tracks
Description
Artist
To listen to a song, click the "Play" button.
Brasil
Blues Da Piedade
Obrigado (Por Ter Se Mandado)
Menina Mimada
Todo Amor Que Houver Nessa Vida
Billy Negão
Bete Balanço
A Orelha De Eurídice
Só As Mães São Felizes
Ponto Fraco
Por Que A Gente É Assim?
Preciso Dizer Que Te Amo
Mal Nenhum
Pro Dia Nascer Feliz
Veneno AntiMonotonia (In English: "Anti-Monotony Poison") is an album by Cássia Eller, released in 1997. The album is an homage to Brazilian singer and composer Cazuza, with re-recordings of some of his songs.
Cássia Rejane Eller (December 10, 1962 – December 29, 2001) was a Brazilian musician. She performed a fusion of rock and MPB. She was rated as the 18th greatest vocalist and 40th greatest Brazilian musician by Rolling Stone Brasil.Her more...
Genres: Alternative Rock, Brazilian Rock
Also download other albums from Cássia Eller