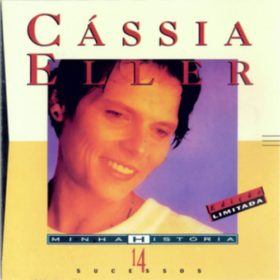 Cássia Eller – Minha História (1997)
Tracks
Description
Artist
To listen to a song, click the "Play" button.
E.C.T.
Malandragem
Por Enquanto
1º De Julho
Hear My Train A Coming (Gettin' My Heart Back Together Again)
Música urbana 2
Rubens
Eu sou neguinha
Eleanor Rigby
Na Cadência Do Samba
Nós
Lanterna Dos Afogados
Metrô Linha 743
Pro Dia Nascer Feliz
No description has been added yet...
Cássia Rejane Eller (December 10, 1962 – December 29, 2001) was a Brazilian musician. She performed a fusion of rock and MPB. She was rated as the 18th greatest vocalist and 40th greatest Brazilian musician by Rolling Stone Brasil.Her more...
Genres: Brazilian Rock, Pop Rock
Also download other albums from Cássia Eller