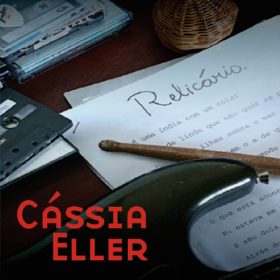 Cássia Eller – Relicário (2011)
Tracks
Description
Artist
To listen to a song, click the "Play" button.
All Star
Meu Mundo Ficaria Completo (Com Você)
O Segundo Sol
Luz Dos Olhos (Acústico)
Relicário (Acústico)
No Recreio
Baby Love
As Coisas Tão Mais Lindas
E.C.T.
Infernal
Um Tiro no Coração
Nenhum Roberto
As Coisas Tão Mais Lindas (Acústico)
No description has been added yet...
Cássia Rejane Eller (December 10, 1962 – December 29, 2001) was a Brazilian musician. She performed a fusion of rock and MPB. She was rated as the 18th greatest vocalist and 40th greatest Brazilian musician by Rolling Stone Brasil.Her more...
Genres: Brazilian Rock, Pop Rock
Also download other albums from Cássia Eller