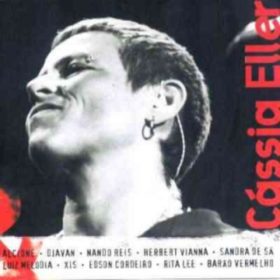 Cássia Eller – Participação Especial (2002)
Tracks
Description
Artist
To listen to a song, click the "Play" button.
Juventude Transviada (Ao Vivo)
Milagreiro
Relicário (ao vivo)
Mr. Scarecrow
Um tiro no coração
Malandragem
De esquina (ao vivo)
A rainha da noite / I Can't Get No (Satisfaction)
Luz del Fuego
Faça o que quiser fazer (ao vivo)
Erva daninha
Você passa, eu acho graça (ao vivo)
Não deixe o samba morrer
Quando a maré encher (ao vivo)
Participação Especial is a compilation of duets by Cássia Eller with well-known artists of MPB and Brazilian pop. It was released after her death, in 2002.
Cássia Rejane Eller (December 10, 1962 – December 29, 2001) was a Brazilian musician. She performed a fusion of rock and MPB. She was rated as the 18th greatest vocalist and 40th greatest Brazilian musician by Rolling Stone Brasil.Her more...
Genres: Brazilian Rock, Pop Rock
Also download other albums from Cássia Eller