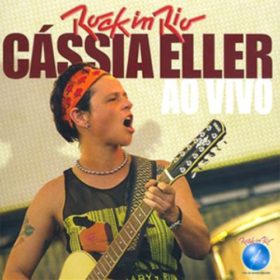 Cássia Eller – Rock in Rio: Cássia Eller Ao Vivo (2006)
Tracks
Description
Artist
To listen to a song, click the "Play" button.
1º De Julho
Partido Alto
Pra Galera
E.C.T.
Obrigado (Por Ter Mandado O Sol)
O Segundo Sol
Faça O Que Quiser Fazer
Infernal
Malandragem
Coroné Antonio Bento / K@#0%!
Come Together / Corpo De Lama
Quando A Maré Encher
Smells Like Teen Spirit
Rock in Rio: Cássia Eller Ao Vivo is the fourth live album of singer Brazilian Cassia Eller, launched in 2006 by MZA Music in partnership with Artplan. The album was recorded during Rock in Rio 3, in the year 2001.
Cássia Rejane Eller (December 10, 1962 – December 29, 2001) was a Brazilian musician. She performed a fusion of rock and MPB. She was rated as the 18th greatest vocalist and 40th greatest Brazilian musician by Rolling Stone Brasil.Her more...
Genres: Brazilian Rock, Pop Rock
Also download other albums from Cássia Eller