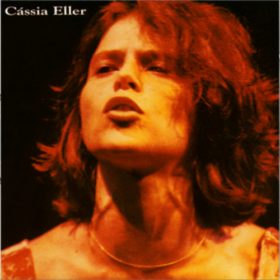 Cássia Eller – Cássia Eller (1990)
Tracks
Description
Artist
To listen to a song, click the "Play" button.
Já Deu Pra Sentir - Tutu
Rubens
Barraco
Que O Deus Venha
Eleanor Rigby
Otário
Por Enquanto
O Dedo De Deus
Lullaby
Não Sei O Que Quero Da Vida
Tutti Frutti
Cássia Eller is the debut album by Brazilian recording artist Cássia Eller, released in 1990. It contained covers of songs from artists such as John Lennon and Paul McCartney, Cazuza, and Renato Russo.
Alvaro Neder of Allmusic says, despite not selling well, it was "the aggressiveness of her low voice and the dry arrangements"on Eller's debut album that brought her national recognition. The controversial song "Rubens", expressing ambiguous sexuality, was censored.
Cássia Rejane Eller (December 10, 1962 – December 29, 2001) was a Brazilian musician. She performed a fusion of rock and MPB. She was rated as the 18th greatest vocalist and 40th greatest Brazilian musician by Rolling Stone Brasil.Her more...
Genres: Alternative Rock, Brazilian Rock
Also download other albums from Cássia Eller