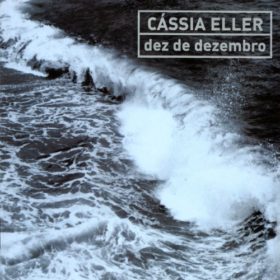 Cássia Eller – Dez de Dezembro (2002)
Tracks
Description
Artist
To listen to a song, click the "Play" button.
Get Back
No Recreio
All Star
Eu Sou Neguinha
Nada Vai Mudar Isto
Fiz O Que Pude
Julia
Nenhum Roberto
Little Wing
Vila Do Sossego
Só Se For A Dois
Dez de Dezembro (In English: "December 10th") is a posthumous album by Brazilian singer Cássia Eller, released in 2002. It was produced by Nando Reis and mixed by Carlo Bartolini.
Cássia Rejane Eller (December 10, 1962 – December 29, 2001) was a Brazilian musician. She performed a fusion of rock and MPB. She was rated as the 18th greatest vocalist and 40th greatest Brazilian musician by Rolling Stone Brasil.Her more...
Genres: Alternative Rock, Brazilian Rock
Also download other albums from Cássia Eller