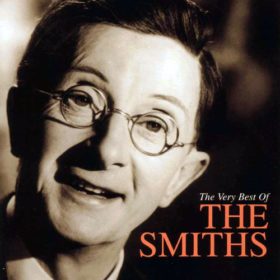 The Smiths – The Very Best of The Smiths (2001)
Tracks
Description
Artist
To listen to a song, click the "Play" button.
Panic
The Boy With The Thorn In His Side
Heaven Knows I'm Miserable Now
Ask
Bigmouth Strikes Again
How Soon Is Now?
This Charming Man
What Difference Does It Make?
William, It Was Really Nothing
Some Girls Are Bigger Than Others
Girlfriend In A Coma
Hand In Glove
There Is A Light That Never Goes Out
Please, Please, Please, Let Me Get What I Want
That Joke Isn't Funny Anymore
I Know It's Over
Sheila Take A Bow
I Started Something I Couldn't Finish
Still Ill
Shakespeare's Sister
Shoplifters Of The World Unite
Last Night I Dreamt That Somebody Loved Me
Stop Me If You've Heard This One Before
The Very Best of The Smiths is a compilation album by English rock band The Smiths. It was released in June 2001 by WEA in Europe, without consent or input from the band. It reached number 30 on the UK Albums Chart. The album was not released in the United States.
After Singles (1995), the previous Smiths compilation album that WEA (now the Warner Music Group) had issued, went out of print in Europe, Australia and Taiwan, the record company decided to revamp the package slightly and release it under the name The Very Best of The Smiths. WEA scrambled the running order and added five tracks, and enticed the record buyers with the incentive of digital remastering.
The album was widely criticised by the British music press, who, after stopping to praise the actual music, went on to condemn what they saw as a money grabbing exercise. They were quickly joined by singer Morrissey and guitarist Johnny Marr, who distanced themselves from the album, stating they had had no input whatsoever and that it should be ignored by fans. Both ridiculed the cover design and Marr additionally denounced the sound quality.
In the tradition of other Smiths compilations which largely overlapped except for a few songs, this album does contain two versions not available on any other of The Smiths' albums: a new edit of "Ask"and the original 7″version of "Last Night I Dreamt That Somebody Loved Me". The Singles compilation used the album versions of these songs.
The Smiths were an English rock band formed in Manchester in 1982. The band consisted of vocalist Morrissey, guitarist Johnny Marr, bassist Andy Rourke and drummer Mike Joyce. Critics have called them one of the most important bands to emerge from more...
Genres: Alternative Rock, Indie Rock, International Rock
Also download other albums from The Smiths