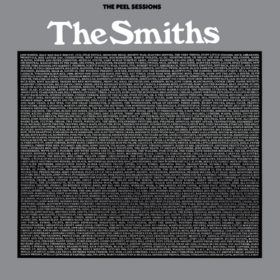 The Smiths – The Peel Sessions (1988)
Tracks
Description
Artist
To listen to a song, click the "Play" button.
What Difference Does It Make
Miserable Lie
Reel Around The Fountain
Handsome Devil
The Peel Sessions is an EP by the English rock band the Smiths. The EP, which was released in 1988, was recorded on 18 May 1983, for the BBC Radio 1 disc jockey John Peel's show which was subsequently broadcast on 31 May 1983. All but "Miserable Lie"were already included on the 1984 album Hatful of Hollow.
The Smiths were an English rock band formed in Manchester in 1982. The band consisted of vocalist Morrissey, guitarist Johnny Marr, bassist Andy Rourke and drummer Mike Joyce. Critics have called them one of the most important bands to emerge from more...
Genres: International Rock, Post-punk
Also download other albums from The Smiths