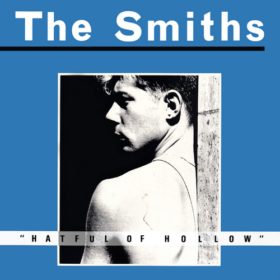 The Smiths – Hatful of Hollow (1984)
Tracks
The Smiths - William, It Was Really Nothing
Other videos of this song:

The Smiths - William, It Was Really Nothing (Live on Top of The Pops '84)

The Smiths - William, It Was Really Nothing

The Smiths - William, It Was Really Nothing - Live in Madrid 1985

The Smiths-William it Was Really Nothing-Guitar Lesson-Allison Bennett

Morrissey - William, It Was Really Nothing/Alma Matters LIVE @ The Ventura Theater 10/31/18
1
William, It Was Really Nothing
2
What Difference Does It Make?
9
Heaven Knows I'm Miserable Now
10
This Night Has Opened My Eyes
11
You've Got Everything Now
15
Reel Around The Fountain
16
Please Please Please Let Me Get What I Want
About the Album
Hatful of Hollow is a compilation album by English rock band the Smiths. Released on 12 November 1984 by the band's British record company Rough Trade, the album reached No. 7 on the UK Albums Chart and stayed on the chart for 46 weeks. It was released on 9 November 1993 by their American label Sire Records, which had initially declined to release the album. Sire instead released Louder Than Bombs in the US in 1987—which contains several of the same tracks as Hatful of Hollow—as well as The World Won't Listen.
It features BBC Radio 1 studio recordings and two contemporary singles with their B-sides. In 2000, Q magazine placed Hatful of Hollow at number 44 in its list of the 100 Greatest British Albums Ever.
Genres: International Rock, Post-punk
About the Artist/Band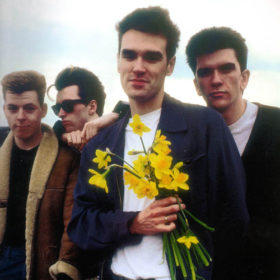 The Smiths were an English rock band formed in Manchester in 1982. The band consisted of vocalist Morrissey, guitarist Johnny Marr, bassist Andy Rourke and drummer Mike Joyce. Critics have called them one of the most important bands to emerge from more...
Other The Smiths discography albums for download