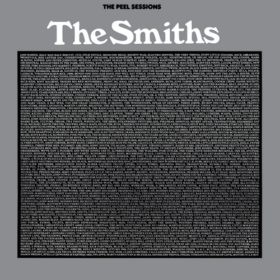 The Smiths – The Peel Sessions (1988)
Para escutar uma música, clique no botão "Play".
What Difference Does It Make
Miserable Lie
Reel Around The Fountain
Handsome Devil
The Peel Sessions é um EP da banda de rock inglesa The Smiths. O EP, lançado em 1988, foi gravado em 18 de maio de 1983, para o show do DJ John Peel, transmitido em 31 de maio de 1983. Todos, exceto "Miserable Lie", já estavam incluídos o álbum de 1984, Hatful of Hollow.
The Smiths foi uma banda inglesa de rock alternativo formada em Manchester em 1982. Tendo como principal característica a parceria nas composições de Morrissey (vocal) e Johnny Marr (guitarras), a banda também incluía Andy Rourke no mais...
Gêneros: Pós-punk, Rock Internacional
Baixe também outros álbuns de The Smiths