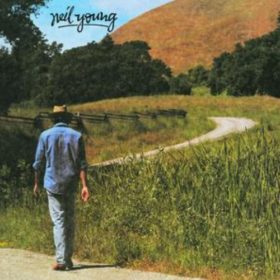 Neil Young – Old Ways (1985)
Tracks
The Wayward Wind - Neil Young
Other videos of this song:

The Wayward Wind

Neil Young (The Wayward Wind)

Mix - The Wayward Wind

Clint Walker - The Wayward Wind

Neil Young The Wayward Wind 1985
2
Get Back To The Country
3
Are There Any More Real Cowboys?
10
Where Is The Highway Tonight?
About the Album
Old Ways is the 14th studio album by Canadian musician and singer-songwriter Neil Young, released on August 12, 1985 on Geffen Records. Young has referred to this album in interviews as Old Ways II, as he had originally planned to release a country album titled Old Ways in 1983. Young's record label, Geffen, objected to this, asking Young for a "rock 'n roll"album, which Young would give them in the form of Everybody's Rockin'.
After a lawsuit with Geffen ended in a settlement in favor of Young, he proceeded to complete the unfinished Old Ways by writing a few additional songs to fill it out. Old Ways I would have contained many still-unreleased songs, one of which, "Depression Blues,"would later appear on Young's Geffen-era compilation Lucky Thirteen.
The title track and "Get Back to the Country"were released as singles with accompanying music videos, but like with his previous videos, MTV largely ignored them. The album was a near-total commercial and critical failure, and remains one of Young's lowest-selling albums to date. Despite the poor reception, he nonetheless toured Old Ways and played material from it live along with some of his old concert staples. Young received far more attention during this time for his reunion with David Crosby, Stephen Stills, and Graham Nash at Live Aid for the first performance of the quartet in a decade.
Genres: Country Rock, International Rock
About the Artist/Band

Neil Percival Young, (born November 12, 1945), is a Canadian singer-songwriter, musician, producer, director and screenwriter. After embarking on a music career in the 1960s, he moved to Los Angeles, where he formed Buffalo Springfield with Stephen more...
Other Neil Young discography albums for download