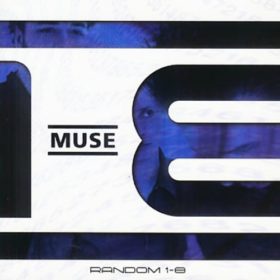 Muse – Random 1-8 EP (2000)
Tracks
Description
Artist
To listen to a song, click the "Play" button.
Host
Coma
Pink Ego Box
Forced In
Agitated
Yes Please
Fillip (Live)
Do We Need This (Live)
Sunburn (Timo Maas Sunstroke Mix)
Sunburn (Timo Maas Breakz Again Mix)
Sunburn (Steven McCreery Remix)
Random 1–8 is the third EP by English rock band Muse. The EP was released in Japan only by Avex Trax on 4 October 2000, to promote the band's tour there. The EP consists of six B-sides recorded during the Showbiz era, and two live tracks. There are also three remixes of "Sunburn"after the last track.
Muse are an English rock band from Teignmouth, Devon, formed in 1994. The band consists of Matt Bellamy (lead vocals, guitar, piano, keyboards), Chris Wolstenholme (bass guitar, backing vocals, keyboards) and Dominic Howard (drums, more...
Genres: Alternative Rock, International Rock
Also download other albums from Muse