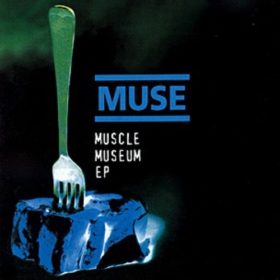 Muse – Muscle Museum EP (1999)
Tracks
Description
Artist
To listen to a song, click the "Play" button.
Muscle Museum
Sober
Uno
Unintended
Instant Messenger
(Muscle Museum)#2
Muscle Museum is the second EP by English rock band Muse. Recorded in 1998 at Sawmills Studios with producer Paul Reeve, it was released on 11 January 1999 by Dangerous Records, limited to 999 hand-numbered copies. The EP features six tracks, five of which were released again later – "Instant Messenger"(as "Pink Ego Box") was featured as the B-side to the band's third single "Muscle Museum", while four were re-recorded for the group's debut full-length album Showbiz.
Muse are an English rock band from Teignmouth, Devon, formed in 1994. The band consists of Matt Bellamy (lead vocals, guitar, piano, keyboards), Chris Wolstenholme (bass guitar, backing vocals, keyboards) and Dominic Howard (drums, more...
Genres: Alternative Rock, International Rock
Also download other albums from Muse