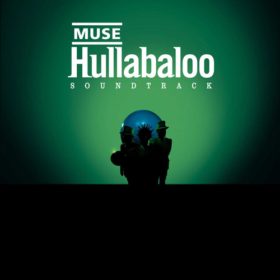 Muse – Hullabaloo Soundtrack (2002)
Tracks
Description
Artist
To listen to a song, click the "Play" button.
Forced In
Shrinking Universe
Recess
Yes Please
Map Of Your Head
Nature_1
Shine Acoustic
Ashamed
The Gallery
Hyper Chondriac Music
Dead Star
Micro Cuts
Citizen Erased
Showbiz
Megalomania
Dark Shines
Screenager
Space Dementia
In Your World
Muscle Museum
Agitated
Hullabaloo Soundtrack, also known as Hullabaloo, is a compilation album by English rock band Muse and the soundtrack to their live video album Hullabaloo: Live at Le Zenith, Paris, both released on 1 July 2002 on Mushroom Taste Records. The album comprises one disc of previously released B-sides and a second disc of live recordings from the band's performances at Le Zénith in Paris, France on 28 and 29 October 2001. "Forced In"is an edited version of the song released on the "Uno"single and "Shine"is an acoustic version of the song released on the "Hyper Music"single. The acoustic version was previously unreleased.
Muse are an English rock band from Teignmouth, Devon, formed in 1994. The band consists of Matt Bellamy (lead vocals, guitar, piano, keyboards), Chris Wolstenholme (bass guitar, backing vocals, keyboards) and Dominic Howard (drums, more...
Genres: Alternative Rock, International Rock
Also download other albums from Muse